Assisted Living Experience at Hampton Manor In Florida
Boutique Assisted Living in Florida
Hampton Manor is the epitome of assisted living in Florida. Our picturesque setting is perfect for enjoying sunny days all year long and our exceptional staff provides top-tier memory care and senior care services. Hampton Manor's spacious living facilities are designed to help residents maintain their independence while also offering a wide range of activities for them to enjoy recreationally and socially. Come spend your days in the sunny state of Florida with us!
We Support Senior Independent Living in Florida
As people get older, they may find that they need more assistance with day-to-day tasks. This is where assisted living comes in – it provides seniors with personalized care and support so they can live as independently as possible.
Nestled in the heart of Florida, Hampton Manor
Deerwood
offers the perfect blend of luxurious amenities and personalized assisted living care. Our elegantly designed community features spacious suites, a vibrant social calendar, and delicious chef-prepared meals. Residents can stay active with fitness classes or take advantage of a variety of on-site.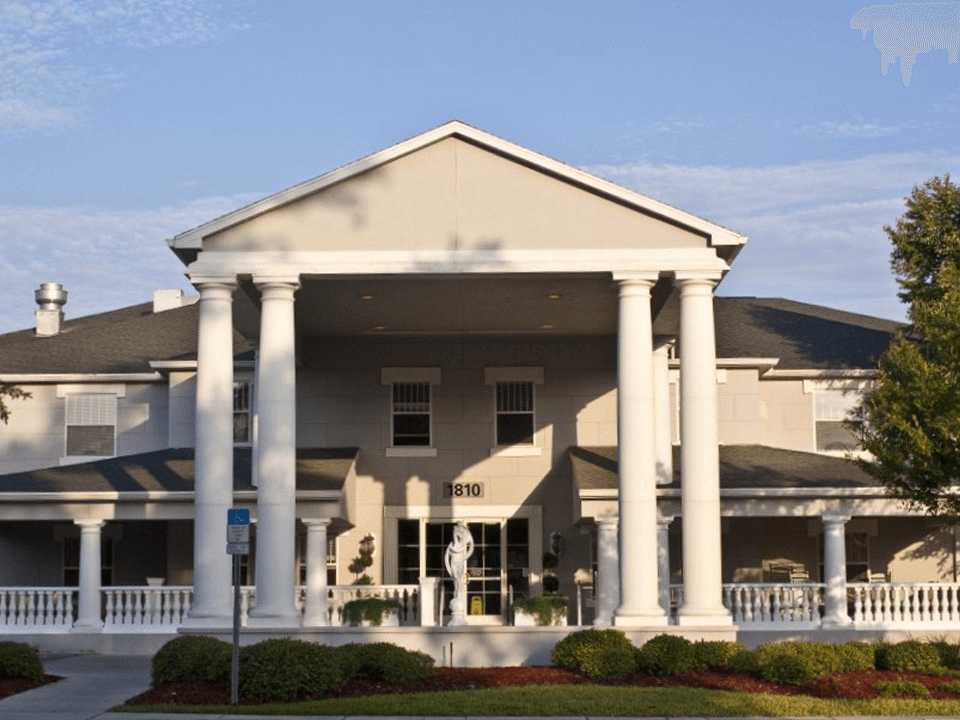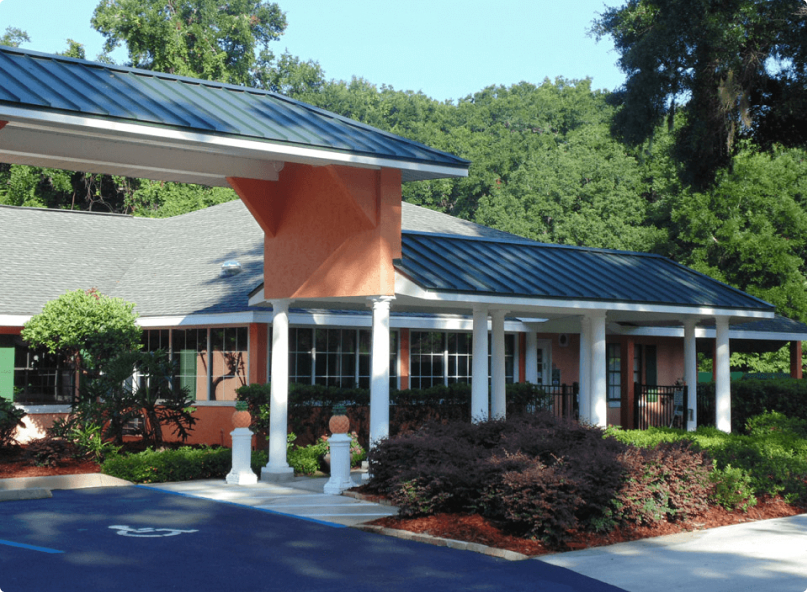 Located in the heart of Belleview,
Hampton Manor
offers a secure and supportive environment for those with memory impairments. Our community features spacious rooms, warm common areas, and beautifully landscaped outdoor spaces for residents to enjoy. With a focus on personalized care, our team works closely with residents and families to create individually tailored care plans.
Hampton Manor 24th Road is a Memory Care community located in a quiet residential neighborhood. Residents have access to individualized care plans, supervised activities, and support for daily tasks such as dressing and medication management. Memory Care community provides everything needed for a comfortable, relaxed living while receiving personalized support & assistance.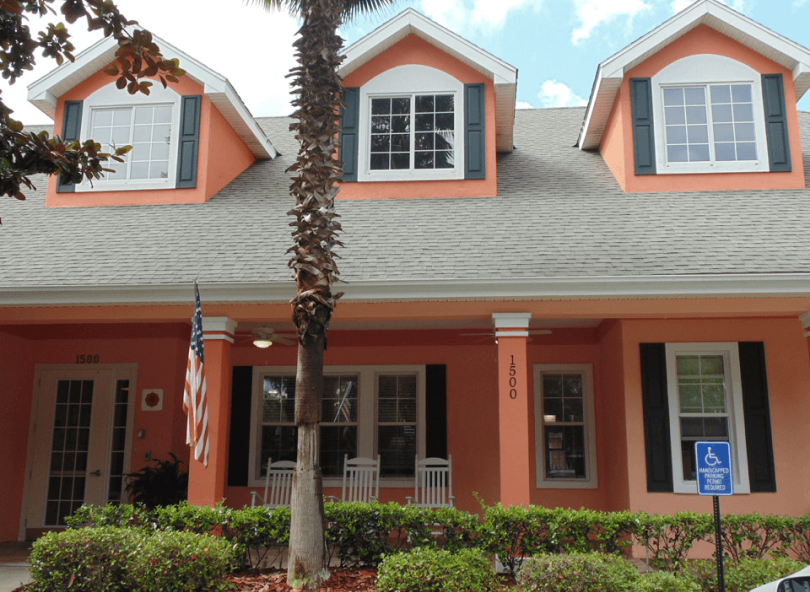 Schedule a Personal Tour and See Your Future Home!
Caregiver's Guide to Senior Assisted Living or Nursing Home Acceptance​
A Community That Cares For Your Loved Ones in Florida
Memory care is a specialized type of long-term care designed for individuals with Alzheimer's disease, dementia, and other memory impairments. At Hampton Manor, we understand the unique challenges that come with caring for someone with memory loss, and we have developed a program tailored to meet their specific needs.
Explore our diverse array of locations, each brimming with unique experiences and opportunities.
Explore our diverse array of locations, each brimming with unique experiences and opportunities.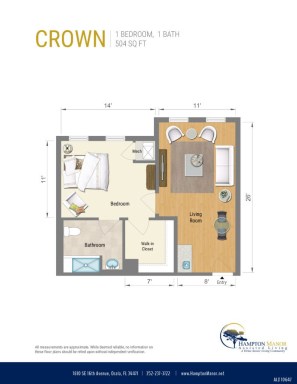 A Variety of Living Options

Private Bathrooms and Showers

Refrigerators and microwaves

Emergency response systems

Private laundry

Weekly housekeeping

Parking
Life at Hampton Manor in Florida
WE OFFER SO MUCH MORE THAN A GREAT PLACE TO LIVE.
Life in the Hamptons centers around family, from our Heirloom Dining Program that encourages residents to share their personal recipes, to our Traditions Life Enrichment Programming that inspires residents to embrace the experiences that bring them joy.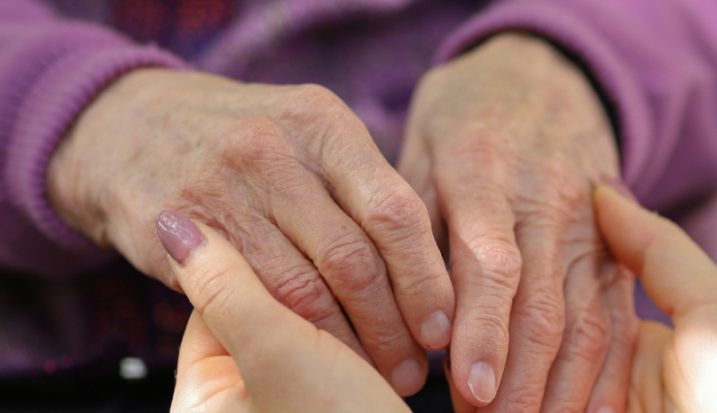 Caregiver's Guide to Senior Assisted Living or Nursing Home Acceptance​
The Near Impossible Promise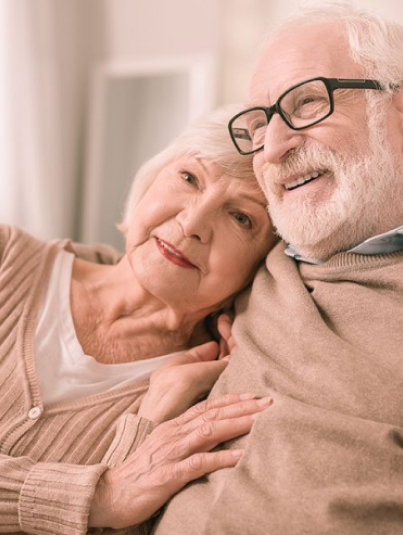 Independent Living
The retirement lifestyle that we offer can be completely personalized to match your personal preferences. We provide the security and vibrancy you've always dreamed of in a retirement community.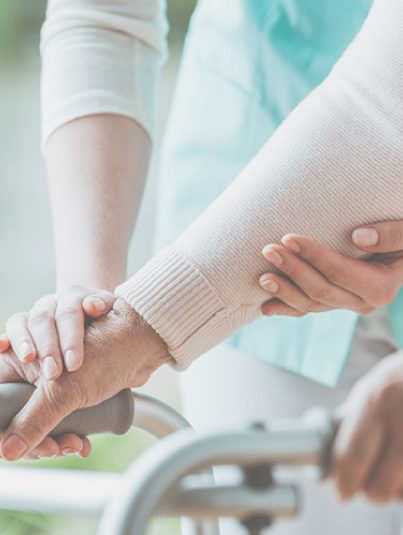 Assisted Living
We understand that every resident has their own unique needs and preferences when it comes to their health and well-being. That is why our care plans are designed on an individual level, both at the initial move-in stage and as the residents' needs change over time.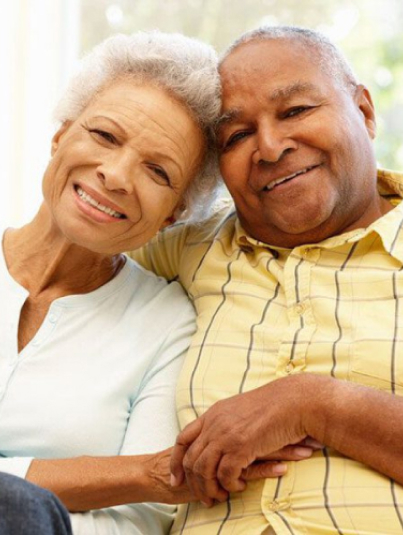 Memory Care
We stand by the idea that everyone, even those with dementia, has a right to remain independent. Our carefully designed programs have received national recognition for being both supportive and empowering, giving individuals the freedom to choose their paths.
Schedule a Personal Tour and See Your Future Home!
Caregiver's Guide to Senior Assisted Living or Nursing Home Acceptance​
Frequently Asked Questions
About Hampton Manor's Assisted Living Facility
What is assisted living?

Assisted living

at Hampton Manor provides personalized, warm, and inviting care and support for seniors needing help with everyday tasks such as bathing, dressing, eating, and taking medication. We create a positive atmosphere where seniors can feel comfortable calling it home.
What services are offered at Hampton Manor's assisted living facility?

At our assisted living facility, we provide several services that are tailored to the individual needs of all our residents. These include housekeeping and laundry services to keep their living space clean and fresh. We also provide refrigerators and microwaves in each room for added convenience. Additionally, our emergency response systems ensure quick assistance during any unforeseen circumstances. Lastly, all private rooms come with bathrooms and showers for

privacy

.
How is care personalized for each resident in Hampton Manor?

At Hampton Manor, we understand that every individual has different needs and preferences regarding their care. Our caregiving personnel undergo rigorous training to guarantee that they are specifically able to address these issues. They are well-versed in recognizing medical conditions such as diabetes or heart disease, so they can adjust care accordingly. We also take into account mental health considerations as well as mobility issues while creating personalized plans for each resident.
What is the staff-to-resident ratio at Hampton Manor's assisted living facility?

The staff-to-resident ratio at our assisted living facility varies based on the number of residents we have at any given time. This guarantees that every resident receives the assistance they require. We constantly evaluate and adjust our staffing levels to meet the individual needs of our residents, ensuring a safe and supportive environment for everyone.
What is the cost of living at Hampton Manor's assisted living facility?

Our assisted living services start from as low as $2,800 per month. However, the exact expenditure may differ depending on the tailored care needed by an individual occupant. To receive a personalized quote or discuss

pricing options

, please contact us at 1-352-261-0418.
What is the process for admission to the assisted living facility?

To join our incredible community, simply complete an application form. We will also need some documents, such as medical records and legal papers related to advance care planning. Our trained personnel will lead you through the task with efficiency and kindness. They are dedicated to providing a top-notch service that is sincere and attentive.
What is the visiting policy for family and friends?

Realizing the importance of communication, we ensure that residents can

easily contact and stay connected

with family members or friends. That's why we allow essential caregivers to visit in person for at least 2 hours every day, thanks to the No Patient Left Alone Act. Visitation times are from 9:00 a.m. to 9:00 p.m., allowing ample opportunities to entertain family members and friends.
What types of activities and events are offered for residents?

At Hampton Manor, we believe in offering an engaging and vibrant

lifestyle

. Residents can enjoy various activities like card games, exercise classes, musical performances, and arts and crafts sessions — there's something here that caters to everyone's interests! Moreover, our community bonds over

festive holidays, birthdays, and grand celebrations

that bring us all together.
About Hampton Manor's Memory Care Program
What is memory care?

Memory care is a distinct form of extended assistance offered particularly for those suffering from

dementia, Alzheimer's disease

, and other related memory illnesses. It is tailored to their specific needs. Our Memory Care Program offers the required help and guidance when a person is no longer able to live on their own. We provide much-needed assistance to guarantee comfort and peace of mind for the residents and their loved ones.
What services does Hampton Manor Memory Care offer?

Hampton Manor Memory Care offers various living options to cater to individual needs. Our community provides enriching activities tailored specifically for residents with memory loss. At all hours, expert and

compassionate nurses

and staff are on hand to provide personalized attention in a secure setting for every resident. Nothing is left to chance; meticulous care is taken to guarantee each person receives the support they need.
What makes Hampton Manor Memory Care unique?

At Hampton Manor, we are mindful of the difficulties inherent in looking after someone affected with memory loss. Consequently, our range of programs are tailored to their exact needs. Our staff undergoes specialized training to effectively address the challenges associated with memory loss, ensuring exceptional care and support.
How do I know if memory care is right for my loved one?

If your loved one has Alzheimer's disease, dementia, or any form of memory impairment and requires assistance and supervision they can no longer receive at home, then memory care may be the ideal solution.

Connect with our team

, who will determine your loved one's needs and help you work out a program that is most suitable for them.
How do I learn more about Hampton Manor Memory Care?

Discover more about our innovative Memory Care Program by visiting our website, emailing us through our Contact Us page, or calling us today at 1-352-261-0418. We are dedicated to providing comprehensive information and answering any questions. Our well-versed team members will be happy to furnish you with comprehensive information regarding our offerings, amenities, and approach to care.
What should you look for when choosing a memory care facility?

It's crucial to consider multiple factors:

Ensure that the staff-to-resident ratio is adequate to provide personalized attention.

Check the level of training and experience of the staff to guarantee quality care. 

Security and safety measures in the facility are paramount as well. 

Look for enriching programs designed to enhance quality of life.

Assess the atmosphere and environment of the facility, ensuring it aligns with your loved one's preferences.
How much does memory care cost at Hampton Manor Memory Care?

The cost varies based on location, care needs, and amenities provided. We have options tailored to different budgets, starting at just $2,900 a month for our minimal Memory Care Plan. However, if the resident requires specialized care, then prices may vary. Reach out to us via our website or call 1-352-261-0418 for a personalized quote. 
How can you ensure our loved ones receive necessary care at Hampton Manor Memory Care?

We prioritize communication with families by regularly updating you about their well-being and progress. Additionally, we encourage family involvement through visits and participation in activities so they witness firsthand our exceptional level of care.
What activities and programming are offered at Hampton Manor Memory Care?

Our life enrichment programming is diverse. Residents enjoy music therapy sessions that uplift their spirits and art therapy classes, where creativity flows freely. Card games are another favorite activity geared towards emotional support, while exercise classes help maintain physical health. Furthermore, residents participate in outings/events promoting community engagement.
How do you schedule a tour of Hampton Manor Memory Care?

Scheduling a tour is easy! Plan a tour of our Memory Care Facility by visiting our website or call us at 1-352-261-0418. Our friendly and knowledgeable staff will gladly give you a tour, answer questions, and provide detailed information about our services and amenities.
Don't Take Our Word for it
Exellent service backed with real reviews from real customers.

E. Handy
June 24, 2023
The caring staff, combined with the enriching activities and programs, have made her feel at home. It's heartwarming to know that she's in a place where she's valued and cherished.

Blackstone IME
June 27, 2023
The level of care and compassion the staff provides to the residents is outstanding. Our family feels grateful that our loved one is in such a safe and nurturing environment.

Stephen Cpppptelli
June 24, 2023
They've gone above and beyond to ensure my parent's comfort and happiness. The dedication of the staff to create a loving, supportive community is exceptional.

Laura Chandra
June 24, 2023
We had an emergency bug situation and Mike and Mike came out immediately and treated everything.

E. Handy
June 24, 2023
The caring staff, combined with the enriching activities and programs, have made her feel at home. It's heartwarming to know that she's in a place where she's valued and cherished.