We know that one of the most important factors for our residents, and our potential residents, when looking for an assisted living facility is their ability to remain active. This concept of staying active and involved in the community is at the heart of Hampton Manor's mission. To ensure the most active lifestyle for our residents, we have an activities director at all of 3 Hampton Manor's communities, each of which are responsible for organizing and facilitating multiple activities a day.
These activities can range from card games, exercise classes, musical performances, arts and crafts, or special guests. In addition to these daily activities, our director's are also known for going all out for our holidays, birthdays, and big bashes to bring the community together to celebrate.
This month we thought we would give you a peak into life at the Hampton Manor Assisted Living communities, here are a few our favorite activities from 2021 so far:
The Valentine's Day Bash:
Valentine's Day was the first big holiday that we got to celebrate together this year, and our activities directors did not disappoint. To celebrate the day that residents came together to exchange valentines and make decorations for the community! This was followed by a special Valentine's Day lunch with no shortage of sweets and laughs!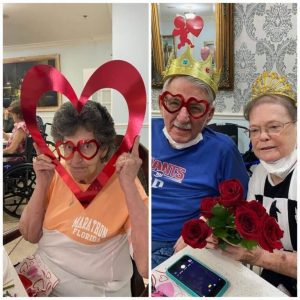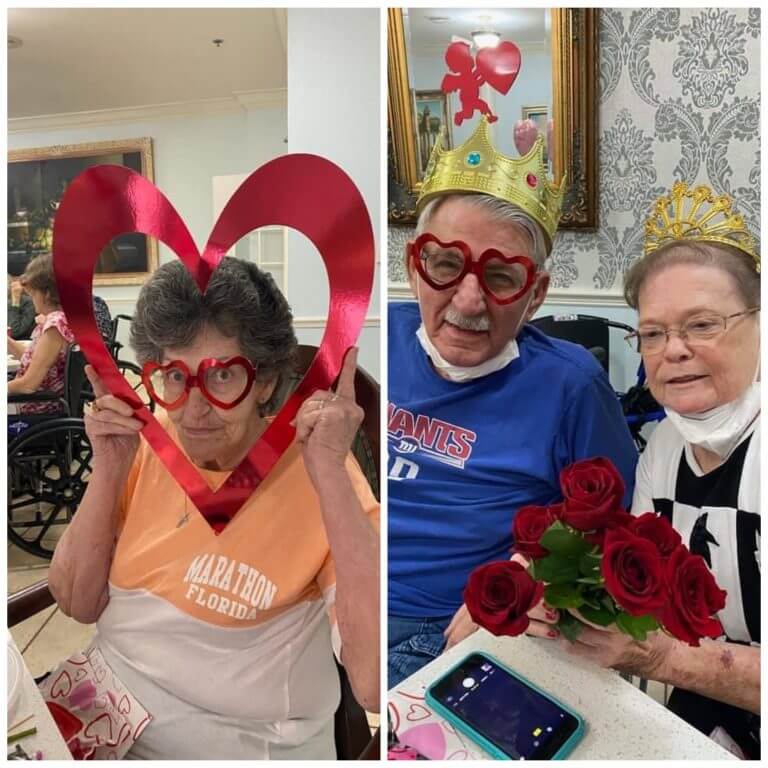 A Visit from the Rath Family Band:
Recently the residents at our Deerwood location got to soak up the sun on the patio while being treated to a visit from the Rath Family Band. The activities director and staff pulled a bunch of chairs out onto the porch so that the residents could enjoy a warm Florida afternoon with live music. The Rath Family band was phenomenal and it was a beautiful afternoon for all! We featured some videos from this performance on our Facebook page, if you want to check it out.
A huge thank you to the Rath Family Band for stopping by!
Our St. Patrick's Day Scavenger Hunt:
To mix things up this St. Patrick's Day, our activities director at Belleview, Mrs.Linda, dressed up as a leprechaun and challenged her residents to find her by following clues to the pot of gold! Our Deerwood location did a similar scavenger hunt where our residents partnered up and searched for the gold together. This was followed by another special lunch with props for photoshoots to capture the memories.
We didn't get to celebrate St. Patrick's Day last year, so we made sure to go all out for this event!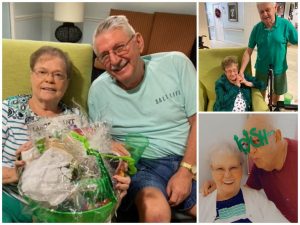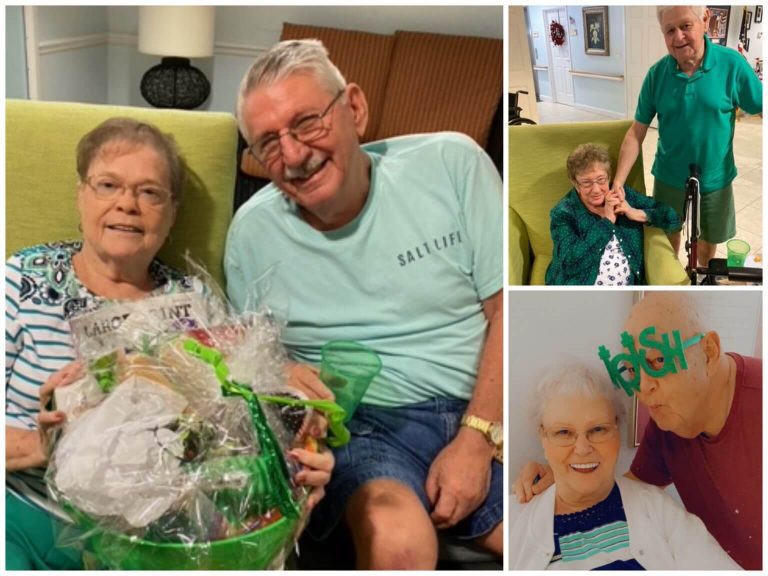 So Alive, Dogs and Cats Donation:
In addition to our daily activities, we often get visitors from companies and groups with programming designed specifically for our older individuals. This past month we received donations and a visit from So Alive, Dogs and Cats. This program provided each of our residents with a stuffed animal dog or cat for companionship.
The Ocala community knows how hard the Assisted Living home and Nursing home industry was hit during the pandemic and it was a wonderful treat after a tough year!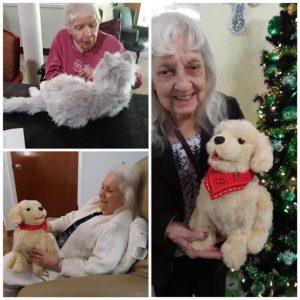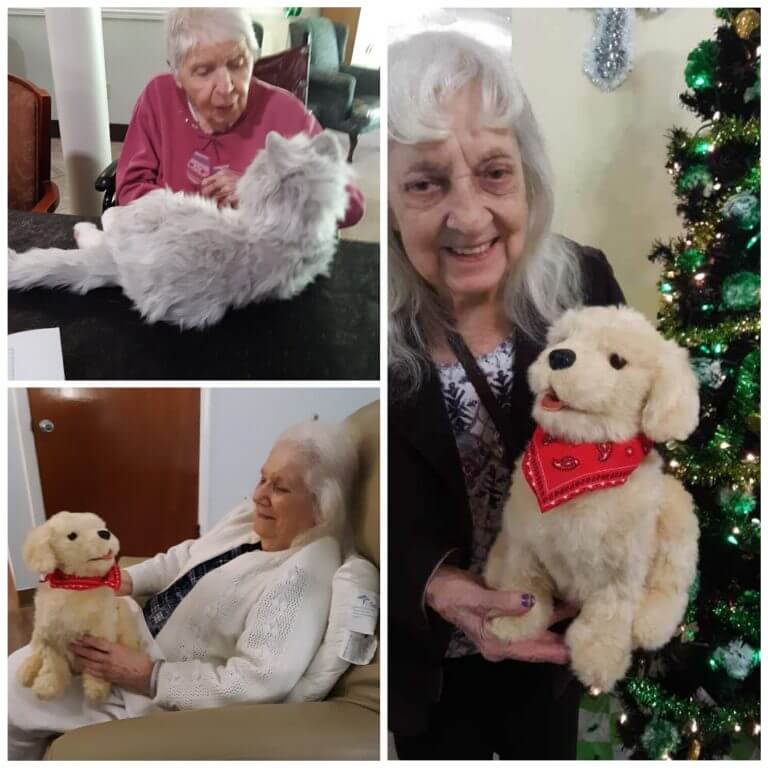 R.A. Month Appreciation Letters:
March is R.A. Appreciation Month! In honor of our hardworking nursing staff at Hampton Manor, our activities directors are coordinating an appreciation letter exchange so our residents have the opportunity to tell our staff how much they mean to them. We know our R.A.'s will love this, we cant wait for them to read the heartfelt letters our residents have written!
Birthday Celebrations:
Each year that passes is a huge milestone for the residents of Hampton Manor, and our activities directors never disappoint! They make it their mission to ensure that each of their residents feel special on their birthday. Birthday's make for the perfect opportunity to bring the community together for a sweet treat and song, how could we not?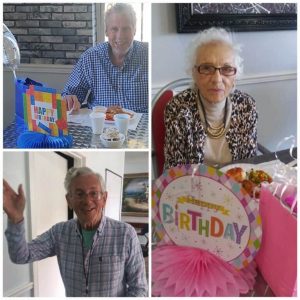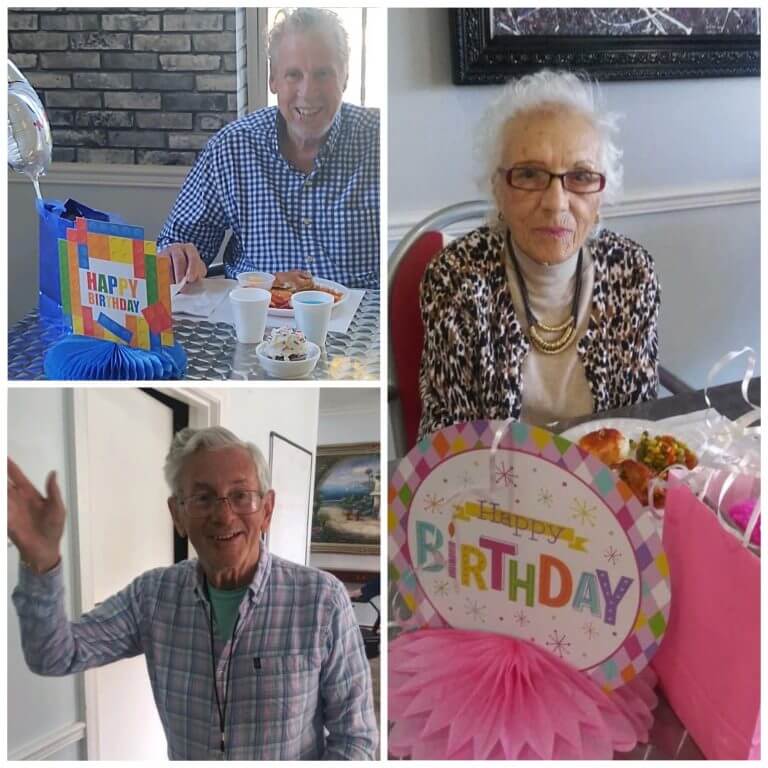 These are just a few of our favorite moments of 2021 and we are only a couple months in! However, we have some exciting stuff planned for the rest of 2021, so make sure to stay tuned! It's going to be a wonderful year.
For photos from all of these events, we encourage you to follow our Facebook page, Hampton Manor Assisted Living, for frequent updates!
Finally, we want to send special thanks to our activities directors who work so hard to keep things fun and new for our residents, our community wouldn't be the same without them!