Our Heartwarming Stories in Hampton Manor
A note from our CEO
Peder Johnsen
More than 35 years ago my grandparents, Walter and Doris Johnsen along with my Father Len, had the vision to create what is now known as Hampton Manor Assisted Living. The company was founded on the importance of family values and to this day that remains our focus.
In 1980 my family and I moved from New Jersey to Crystal River, Florida. My grandmother Doris recalled her late husband Walter saying, "if ever I go into another business, it would be a business that would provide a higher standard in senior living for the elderly." In the early 1980's, what we now know as assisted living communities did not exist. The only options available were nursing homes or small private homes with a few bedrooms for rent and very limited care options. My grandfather's intention and vision became the foundation for building the first licensed, purpose built ACLF in Florida.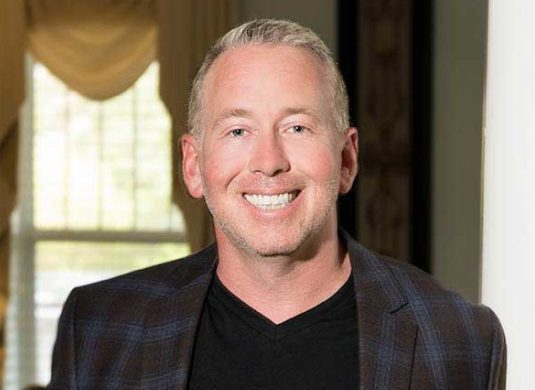 Our company has always been focused on providing exceptional care for our residents while creating a family culture throughout our communities. It is our priority to build and maintain strong relationships with our residents and their families. I feel this is one of the things that makes Hampton Manor so special.
Over the past 37 years, our company has had the privilege of serving over 10,000 seniors. During my summer vacations, weekends, and after school as a child I would help my family around the communities. The residents truly became part of my family. I can't begin to tell you how many of them made a positive impact on my life along the way. One resident even introduced me to her granddaughter who is now my wife of 15 years. So when we say "At Hampton Manor, Your Family is Our Family," it really has been that way for us. Every day I continue to grow and learn from the people we serve and for that, I will be forever grateful. Today, my grandmother and the founder of Hampton Manor, Doris Johnsen, resides at Hampton Manor Deerwood. Because of her contributions to the family's vision, she is able to live in a place that she loves while receiving the care she needs. I am so proud of everything she has done to make Hampton Manor Assisted Living a place that so many seniors have loved to call home for so many years.
At Virtue Senior Living it is our mission to promote high moral standards, ethical
operations, and share our extensive experience in the Assisted Living industry.