Unveiling the Heroes: National Nurses Week
As many of you know, last week the nation celebrated 'National Nurses Week' as we continue to rally around our essential workers amidst the Covid-19 Pandemic.
And while this may be biased, we think that Hampton Manor employs the absolute best essential workers/ nursing staff that Ocala has to offer!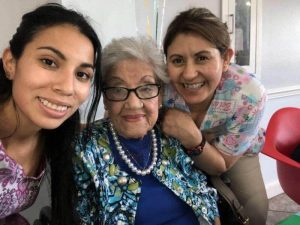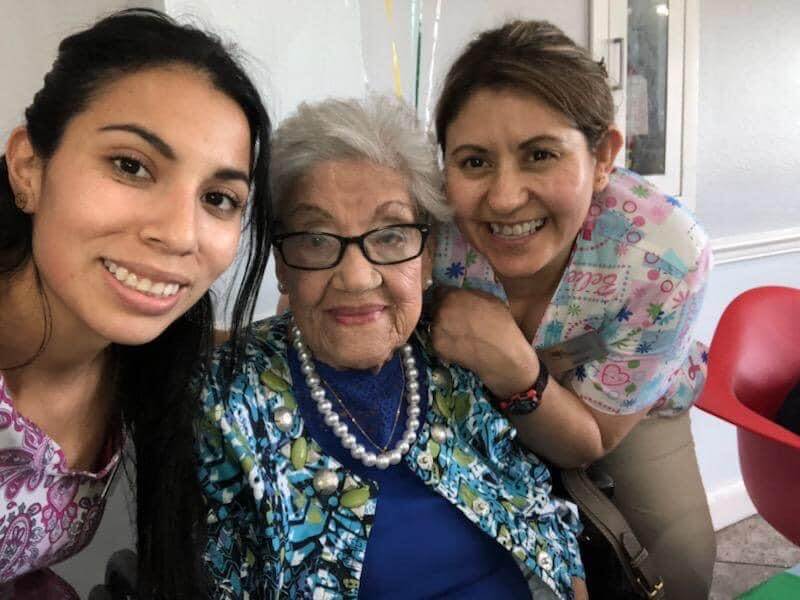 Throughout the past several months, our nursing staff has continued to work around the clock to ensure the safety of our residents.
This includes clearing out isolation rooms for residents who need to be specially quarantined after essential outings.
This includes strictly abiding by CDC guidelines/ regulations and taking all necessary safety precautions.
This includes following quarantine and stay-at-home orders, often more closely than their peers, to ensure that health and safety of our community.
And this includes putting our residents first, ALWAYS. 
While we are hardly out of the clear of the Covid-19 pandemic, we wanted to take the time to recognize our amazing staff of nurses and essential workers. THANK YOU- We would not be able to do it without you!
Last week we celebrated you especially, but we vow to continue to acknowledge your sacrifices and hard work year round as you keep our communities running!
Thankfully, we were not alone is celebrating the hard work of the Hampton Manor nurses and essential workers. Our staff was thanked generously by several local business' throughout the week.
Greystone Home Health stopped by late last week to safely deliver goody bags full of treats to thank the nurses for all of their hard work. Greystone Home Health holds many of the same values as Hampton Manor when it comes to ensuring that seniors live full, happy lives. We are grateful for their work and their continued dedication to our communities/nurses.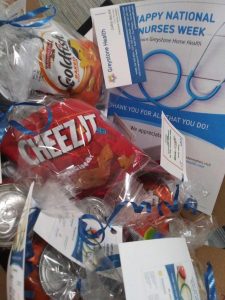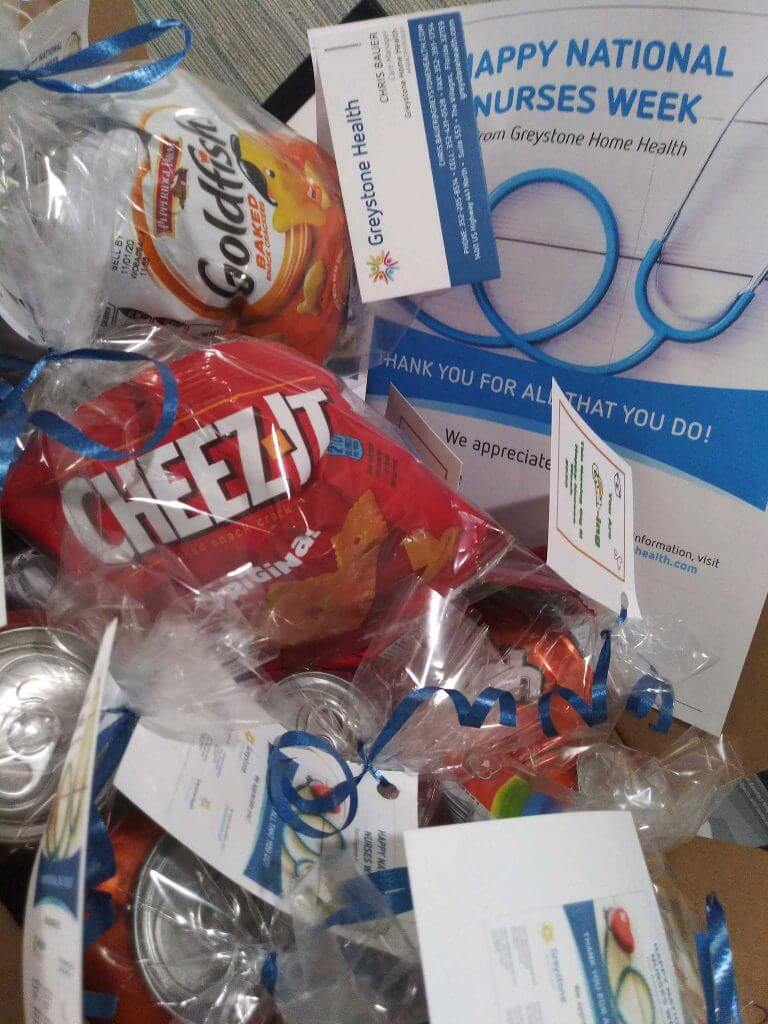 We also got some sweet treats from the local Winn Dixie in appreciation of our nurses and essential workers. The Winn Dixie dropped off several cookie cakes and cupcakes decorated with special messages for our nurses to ensure their handwork does not go unnoticed!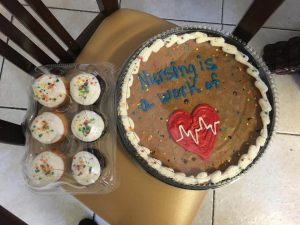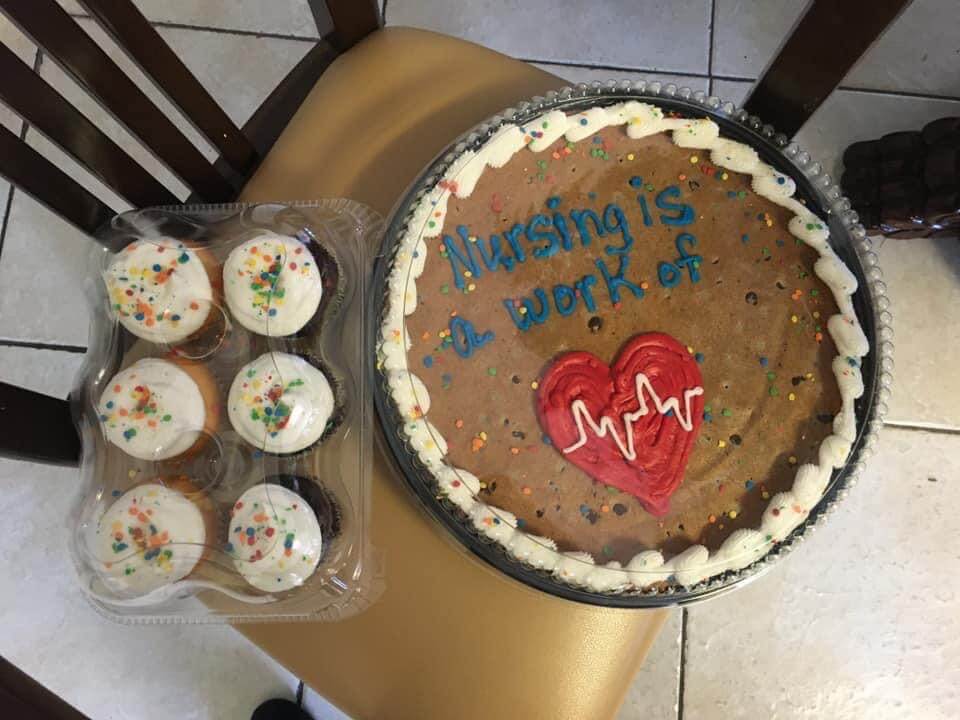 While there has been lots of loss and change happening throughout the world during this pandemic, Hampton Manor is finding solace in our community. We are constantly reminded how fortunate we are to be located in sunny Florida, surrounded by caring neighbors, home to amazing residents, and (most importantly) staffed by hardworking employees.
As we continue to navigate this pandemic, we ask that you join us in celebrating the essential workers, both at Hampton Manor Assisted Living and throughout your personal communities. 
We are all in this together & we hope to see you soon!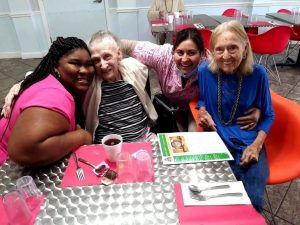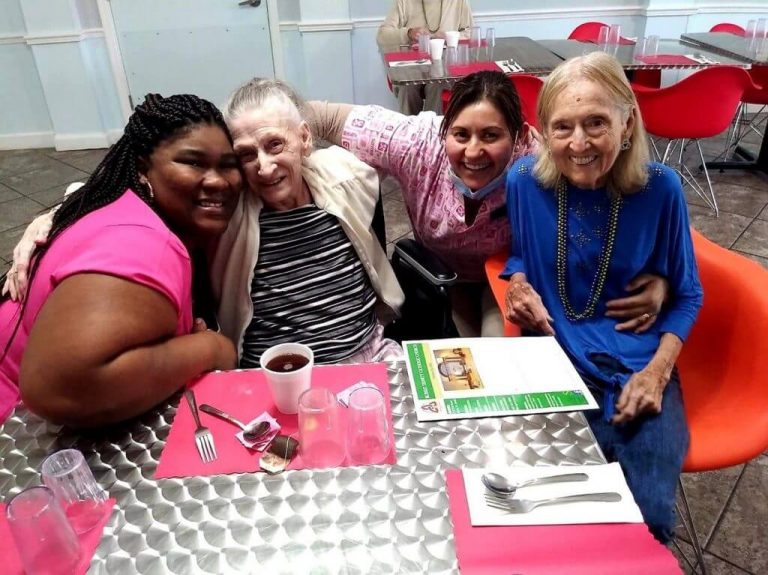 Our nurses and residents enjoying breakfast
*Photo not taken during Covid-19 Pandemic*